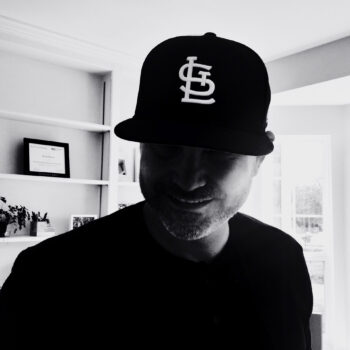 I have been successful because I listen and genuinely care about the people I surround myself with.
I am
a Creative Leader.an Art Director.a UX/UI Designer.a Graphic Designer.a Front-end Developer.an Inclusive Advocate.a Problem Solver.Smart.Dependable.Kind.
I have a great deal of respect for those in a leadership role with the privilege of immense responsibility. As a leader, I lean on my team.  I will always bring my best self to work. I want to be a team player that everyone can depend on.
Gratitude.
Grit gets me where I want to go and gratitude helps me enjoy the ride. If we don't stop to appreciate the work we do then what are we fighting for? I've celebrated team wins and been humbled by difficult experiences. I'm always going to work to improve my craft but there are few things more gratifying than helping a young team member grow as a person and a designer.
I love what I do.
I know one thing for sure, I'm a good designer. Even the best designers are vulnerable. Being creative is deeply personal. Our work is subjective in nature. Our audience can be tough. Learning how to properly accept criticism is a skill.
I have always believed that the experience isn't limited to the end user. In my view, the full experience includes how we go about our work, how we talk to each other, how we lift each other up, and how we make each other better.
I'm always learning.
I went to business school to become a better designer. I sought the vocabulary, the strategic insight for decision making and the ability to create processes that lead to better outcomes.
I want to be a better leader. A better influencer. A better communicator and motivator. I'll continue to get better each day.
I don't have all the answers.
I am good at asking the right questions and finding the right information to make thoughtful decisions. I've worked on some great projects. I've learned a lot from some not-so great projects. My next project will be my best project.
Connecting is a skill.
I'm at home around designers in a studio. I'm experienced enough to hold my own in a huddle with software engineers. I can handle the pressure of a board room. Designers, developers and strategic leaders all speak a different language. Knowing when to dial it up or down is a skill. I don't know too many people that can take complex ideas and translate them into meaningful conversations with any audience.
Finally…
If you think about it, soft skills are the hardest to learn. Probably because it requires trust, empathy, enthusiasm, and kindness. That takes time and effort.
I think there are people who enter a room and suck all the air out of it. You feel it. Every once in awhile, you meet someone who brings a different kind of energy. The kind that makes you feel heard, inspired, hopeful, and confident enough to contribute your best work. If you're lucky, that energy remains after they leave.
That's how I'd like to be described by my peers.